C*I*A Women's 3/4 Sleeve T-Shirts – Black
$40.00
Full Colour screen print of C*I*A Fractal Logo on this classic women's tee. Fits like a well-loved favorite, featuring a slim fit, boatneck, three-quarter length sleeves and superior combed and ring-spun jersey cotton.
Features: Sideseamed. Slim fit. Boatneck.
Fabrication: 100% combed and ring-spun cotton.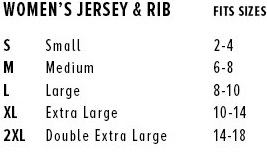 About the C*I*A
The Cosmic Intelligence Agency (C*I*A) is a network of individuals living around the world who share a vision of the world soul, the Anima Mundi. Agents of the C*I*A are committed to raising consciousness to the universal energies, the archetypal patterns in our everyday world that can be observed in the ceaseless cyclic movements of the cosmos. For millennia, humans have engaged with the cosmic sphere to seek meaning and inspiration. Our relationship to the cosmos has played a major role in the evolution of consciousness
Read More >
COPYRIGHT © 2017 BY COSMIC INTELLIGENCE AGENCY. ALL RIGHTS RESERVED. Excerpts may be used, with FULL CREDIT given to our website and Individual writer. Unauthorized use of Full Article copy or duplication of any material on this website without express and written permission from its author and owner is strictly prohibited. Thank you.
SUBSCRIBE TO OUR NEWSLETTER