We are getting more than excited about this special event which begins now only 1 week away!
Who wants to tune into this great conjunction by doing some personal fine tuning with this once in a lifetime opportunity to focus your inspiration, to evolve your spiritual self, to awaken your psychic sense, to listen to your dreams and the world of the symbolic?
Come immerse yourself  into this unique event with the C*I*A' expert guides and cosmic navigators !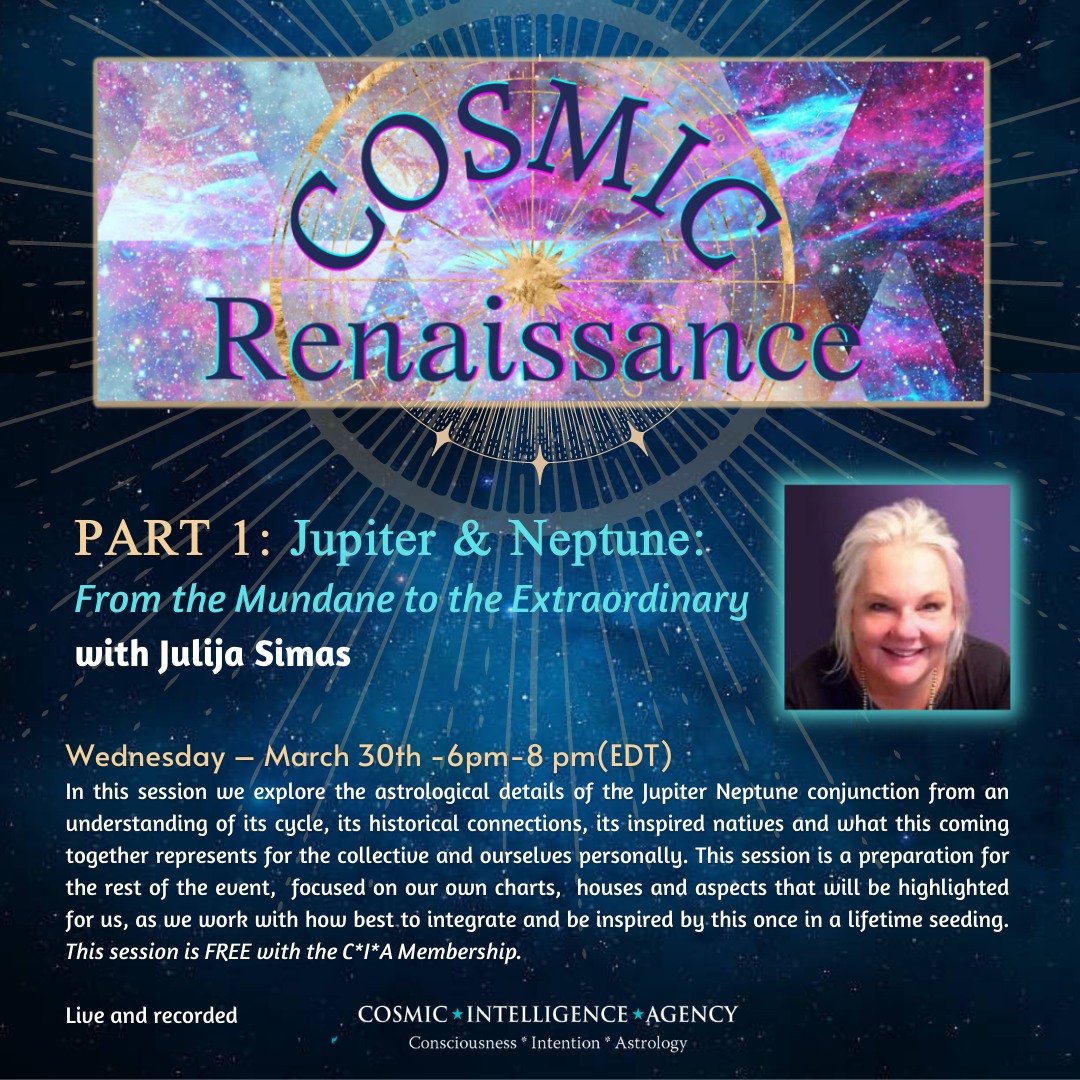 Julija Simas
PART 1- From the mundane to the Inspired:  Focusing on what your astrology chart shows you about you in this world at this time.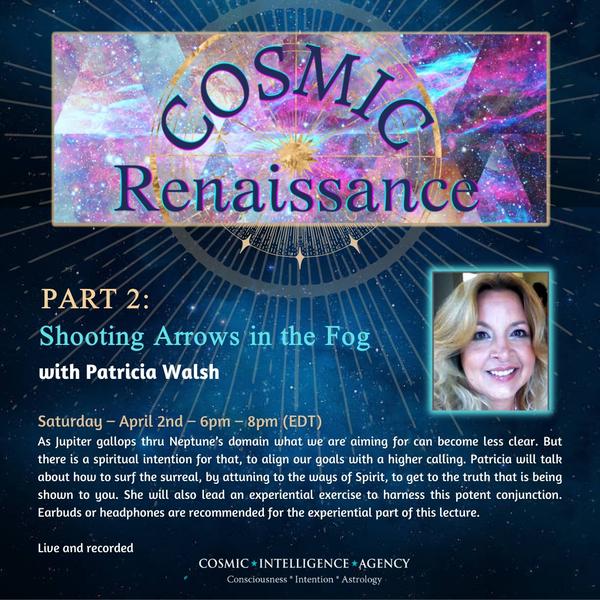 Patricia Walsh
PART 2: What is the spiritual intention behind this Jupiter Neptune conjunction for you, that aligns your goals with a higher calling?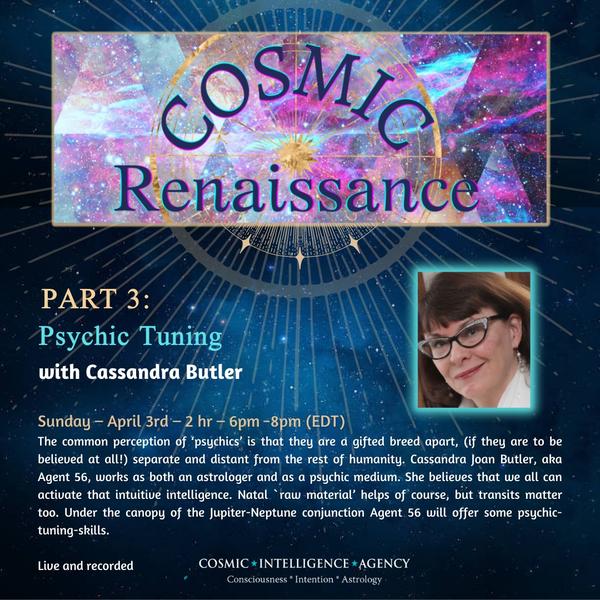 Cassandra Butler
PART 3: Activate that intuitive intelligence during this profound once in a lifetime, alignment!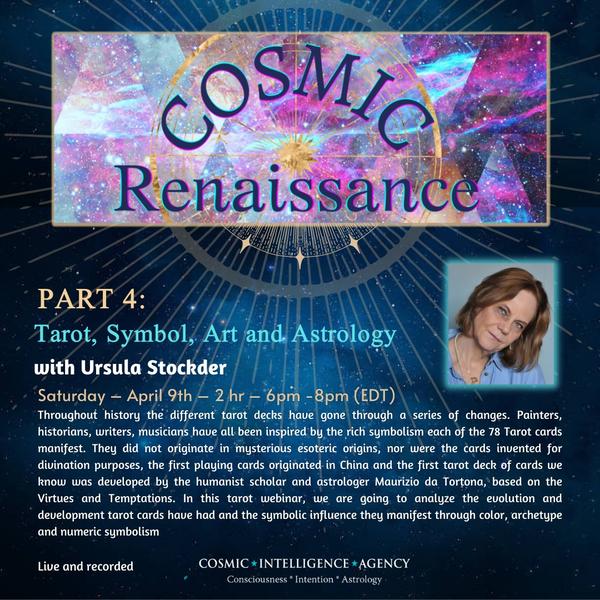 Ursula Stockder
PART 4 : Learn what is behind the art, magic and symbol of the Tarot cards and deepen your understanding and trust in the symbolic.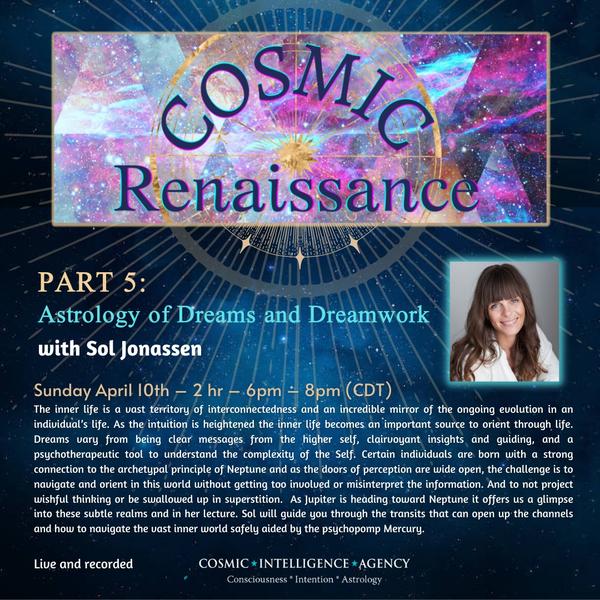 Sol Jonassen
PART 5: Enter the world of dreams and dreaming, make the time to listen to your inner world.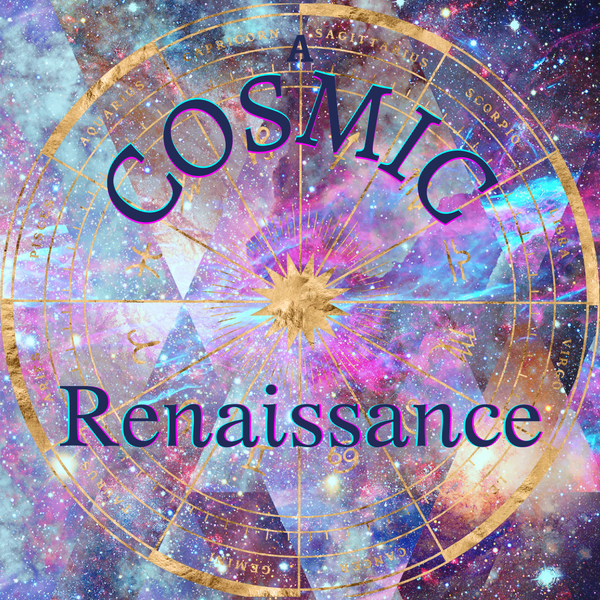 5 x 2 Hour sessions in
5 PARTS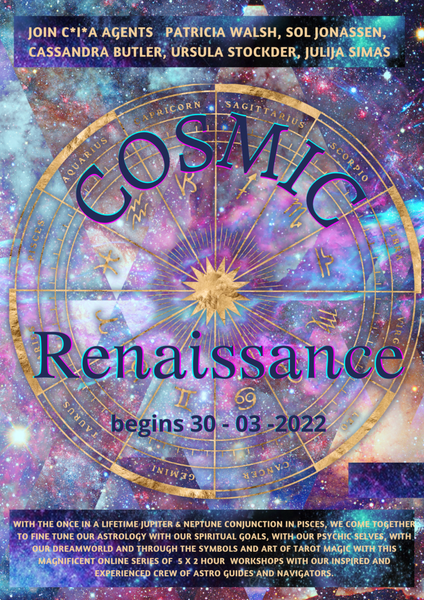 Attend live classes and or watch the recordings.

Get lifetime access and download recordings.

Meet our amazing guides. Connect with others and their stories.
Be inspired!

Suitable for all Astrology levels
– beginner to advanced!

20% off For C*I*A Members , students and agents!
Develop trust in the unknown in these uncertain times.
Take some time out to focus on your spiritual and cosmic self!
Expect Multiple AHA moments!